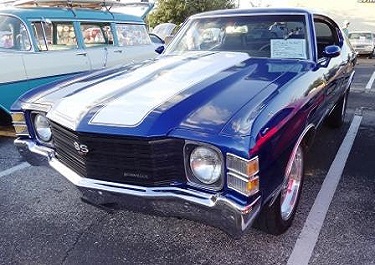 Classic car upgrades remain a sore subject with many purists. These are the kind of folks that believe in keeping a vintage automobile in original condition. Although I respect these people and their beliefs the act of keeping every nut and bolt issued from the factory isn't right for everyone.
Many vintage car owners want to drive their investment rather than keeping it in a perpetual state of storage. As for me, I prefer to drive my automobile to the car show. Furthermore, I want to enjoy the ride and arrive at the auto show safely. In order to achieve these lofty goals some of the original parts on my personal classic car required an upgrade.
When I perform these classic car upgrades I concentrated on safety, but I also considered the overall reliability of my muscle car. Not only did I want to arrive at a car show safely, but when things wrapped up I wanted to get in and have it fire right up to take me home. Nothing ruins an amazing day like having to call a tow truck to drag your classic car back to home base. So let's get into three classic car upgrades that make sense from a reliability and safety standpoint.
Classic Car Upgrades to the Charging System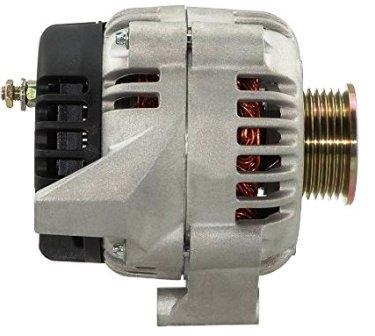 One of the best classic car upgrades I performed on my 1970 Dodge Charger was the modernization of the charging system. From the factory the mighty Mopar came with a 45 amp alternator. These types of low output units make your headlights appear brown at idle. Although these muscle car era alternators remain a major upgrade over the generators installed in the early 1960s, they still leave a lot to be desired.
Not only did my classic car upgrades include an 80 amp output alternator, but I also got rid of the external voltage regulator. Even if your late 60s or early 70s muscle car came from the factory with an alternator, you probably still have an external regulator. It wasn't until the mid-1970s when vehicle manufacturers started moving the voltage control function inside the alternator case. When an externally mounted voltage regulator develops issues it can limit the voltage output. It can also fail in the opposite direction.
This is when the voltage regulator fails to limit the charge heading back towards the battery. In this situation the battery will overcharge. And overcharge scenario boils away the water and acid fluid covering the lead plates. Symptoms of voltage regulator problems include a consistently dead battery and headlights that appear dim at idle. In an overcharging situation you can often hear a gurgling from the battery. You can find more information about this subject from this great article about charging system diagnosis and repair. With that said, charging system upgrade kits abound for popular muscle cars like the Chevrolet Chevelle and Chevy Camaro.
Upgrade the Classic Car Master Cylinder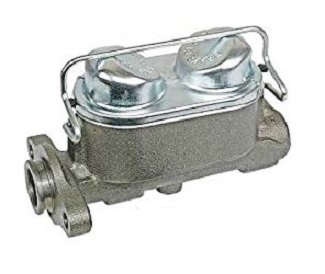 If you've ever driven an automobile built in the 50s and 60s you know that these cars don't stop like modern automobiles. This can become a dangerous situation. When you're driving behind a modern car you need to allow extra space because of their ability to stop in half the distance as you. In an emergency situation this may not be enough.
When you talk about vintage automobile braking systems and master cylinders you generally find two types. A single reservoir master cylinder is often found on older cars that use four wheel drum brakes. This single chamber design uses one fluid reservoir to supply brake pressure to all four wheels.
The problem with this setup is when a brake fluid leak occurs. Obviously, if the fluid leaks out you lose braking at all four wheels. As the 60s rolled on, car makers faced increasingly strict safety standards. Therefore, these American car manufacturers improved brake designs by adding disc brakes to the front. This provided an opportunity to use a dual chamber master cylinder.
The dual chamber design utilized the smaller part of the brake fluid reservoir to feed the wheel cylinders for the rear drum brakes. The larger master cylinder chamber provides fluid for the front disc brake calipers. A dual chamber master cylinder allows the front and rear hydraulic braking systems to act independently of each other. Now, in the scenario of a hydraulic brake fluid leak on the front brakes, the driver can still use the rear brakes to slow the vehicle. And this is why a master cylinder upgrade makes my top 3 list of classic car upgrades.
Upgrade to Front Disc Brakes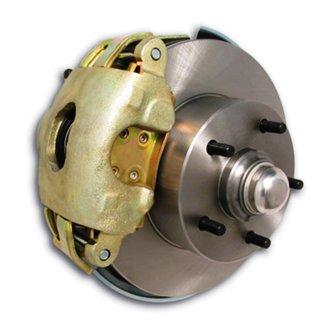 Drum brakes ruled the roads during the 50s and 60s. These cars didn't stop well. However, at least all of the automobiles on the road at that time stopped in the same total distance. The invention of antilock braking systems cuts the stopping distance in half when compared to a vintage automobile. For this reason it's recommended that classic car owners improve the braking system for regularly driven classic automobiles.
One of the quickest ways to achieve this lofty goal is to convert the front drum brakes of your car to a disc brake system. This often requires the upgrade of the master cylinder as mentioned above. You can also add a vacuum operated power brake booster that multiplies the brake pedal pressure from the driver. Fortunately, this is one of those classic car upgrades that remain extremely popular.
Aftermarket companies offer all inclusive part kits to perform the upgrade efficiently. In fact, Entire businesses have grown to support disc brake conversion. Basic conversion kits that include a master cylinder and front disc conversion start in the $500 price range. When you add a vacuum operated power brake booster it pushes the price into the $800 range. Considering that this can save major damage to a significant investment and maybe even save a life, the money would seem well spent.